It's been over a year since we reported on the Wadi dogs. At that time, in March 2021, there were 123 dogs in the Wadi (comparing to 200 dogs in March 2020). Now, within almost a year and a half, a lot has changed.
Let's begin with traveling dogs. In our last post we stated about a third of the remaining (123) dogs are not comfortable with human closeness, the second third is simply happy with their wadi lifestyle, and about a third (40 dogs) are adoptable, as seeking for more contact with people, and a different living environment.

In 2021, 15 dogs have traveled abroad – to UK to be exact. 10 of them went into new homes, and 5 were taken in by amazing sanctuaries offering them a safe space before being taken into loving homes. In 2022, 8 dogs have traveled by now, 6 to different sanctuaries, and 2 directly into their new home. One elderly dog was adopted locally, to spend her last years in a safer and more comfortable environment than the Wadi. All in all, 24 dogs have found a new home since March 21.
Within a year and 4 months, almost 40 dogs have decided to leave the Wadi. 14 were old and/or facing constant health issues, and 3 died after a poisonous – probably snake – bite. Sadly, one dog was found near the road after being hit by a car.
5 dogs decided to relocate themselves to the area nearby, and we are still lucky to meet them while hiking. Unfortunately, another 5 dogs have gone missing, and it happened after Wadi had unwanted visitors (broken doors, stolen food, missing equipment). And lastly, we lost 5 dogs in dog attacks. This can occur from time to time where a large number of dogs coexists. The victims were weaker dogs (that we also couldn't approach/handle/help in advance), or the ones not respecting group rules.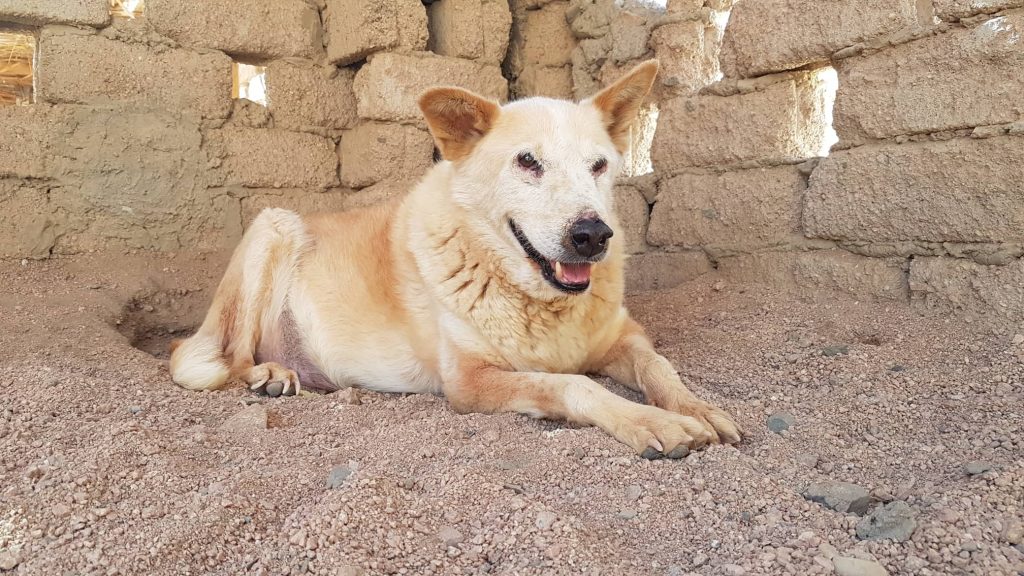 In March 2022, there was a fire in the Wadi. It was set in the storage area, but the wind spread it in the rooms where a few dogs with special needs had been kept. Tragically, Vicky, Woody, and Bambino lost their lives then – Bambino even less than a month before traveling abroad, where all his needs would finally be met.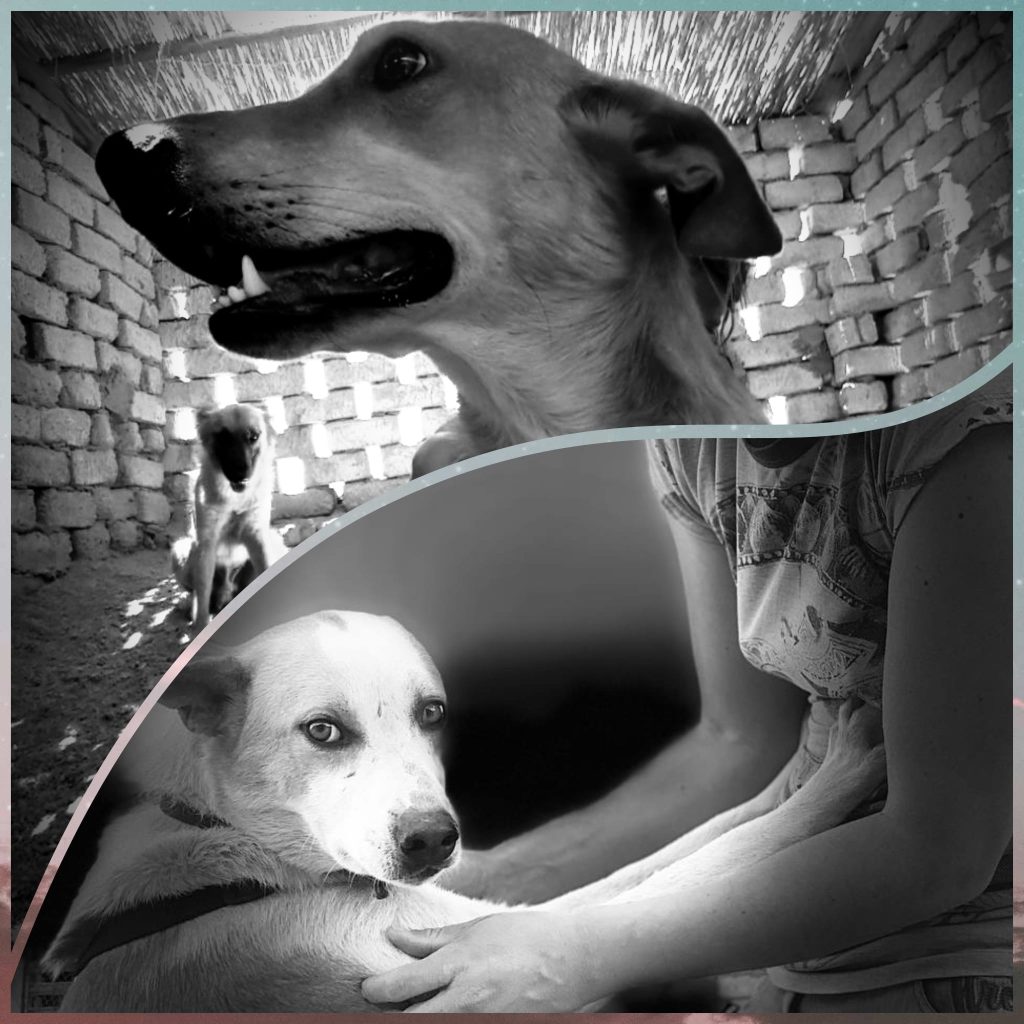 We had one survivor though, Mr. Casanova. This brave dog jumped through a burning window, burned his paws and face badly – but kept his life. He was later on taken into his emergency care home, and is now being fostered before traveling abroad.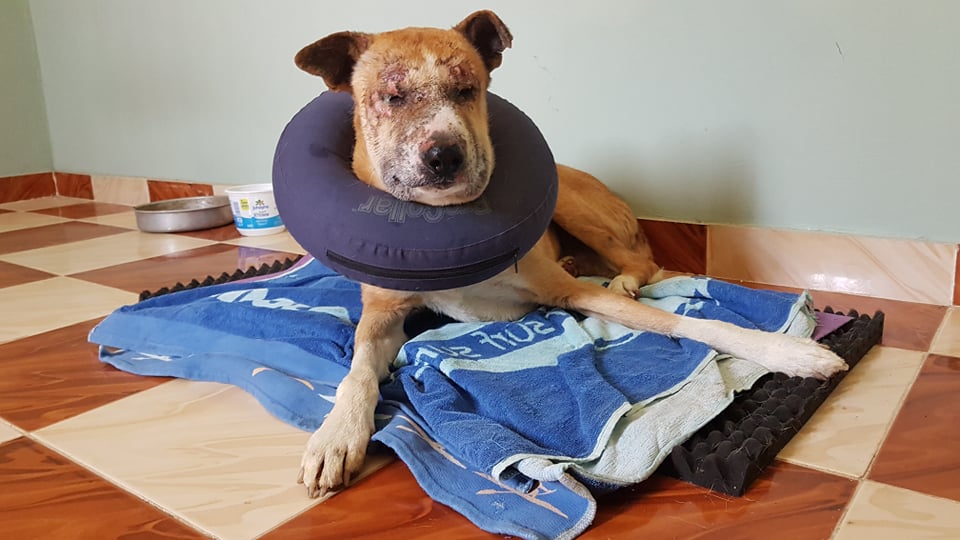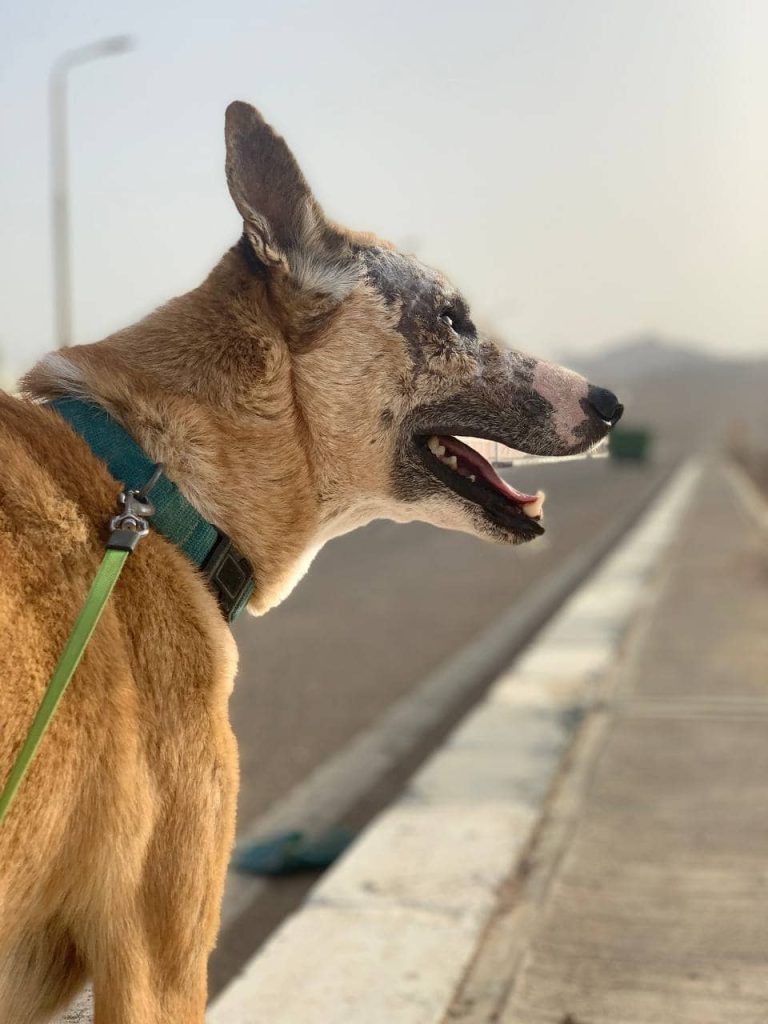 At the moment, there are 62 dogs left in the Wadi. Most of them are free roaming, but never leave their "home". At least half of the dogs are still weary around people, although comfortable in the presence of the ones they've learned to trust. 8 of the dogs are still up for adoption, and about 20 of Wadi residents are simply happy campers who wouldn't want much to change in their lives.
Our wish is to get the rest of the adoptable dogs to their new homes asap, and to keep caring for the rest of the Wadi inhabitants until they decide to leave, one way or another.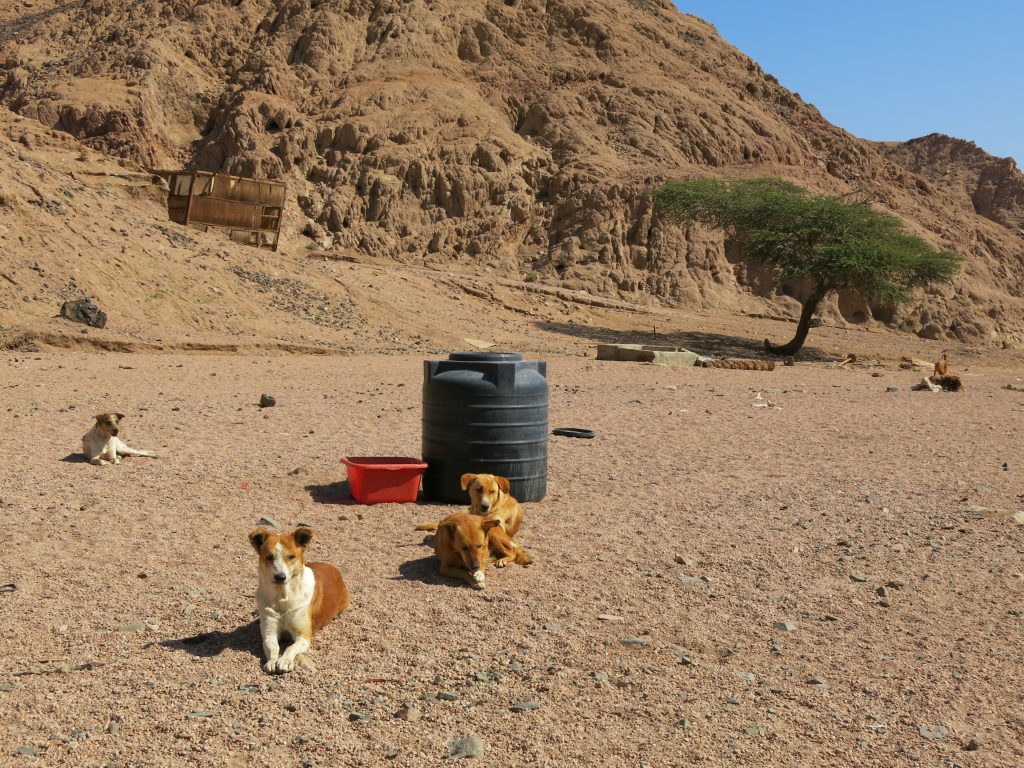 We want to thank everyone who keeps supporting these dogs in any way possible. They are amazing beings, great teachers, and they deserve a decent life to say the least.